Eats Menu
---
---
"Sweets-N-Eats is not just Food Truck. We are a restaurant on wheels. Bringing you high quality food and desserts. We have a rotating menu that changes on a weekly basis, or as Chef sees fit. This is what makes us stand out from the rest. We enjoy working with rare, seasonal and different foods, keeping things fresh and new. A vegetarian option is also always available. These are a few of our best rotating sellers!"
---
Menu subject to change.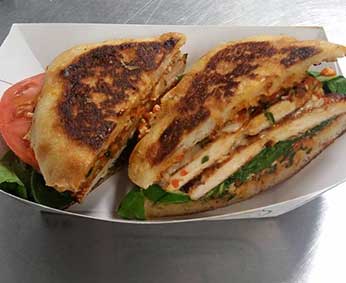 Chipotle Chicken
Spicy marinated chicken, mozzarella cheese, spinach, tomato and red pepper pesto on pressed Ciabatta.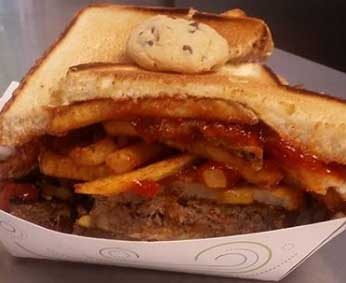 The Pittsburgh
Thick sliced meatloaf, smoked cheddar cheese, hand cut fries and spicy ketchup piled all on Texas Toast.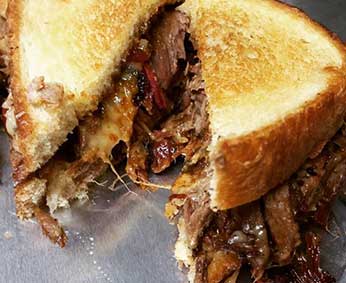 Smoked Brisket
Slow smoked sliced brisket, Chef Nate's BBQ sauce, melted Gouda cheese and bacon jam on Texas toast.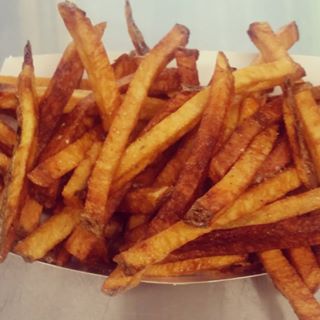 Handcut Fries
Cut fresh every day, fried to perfection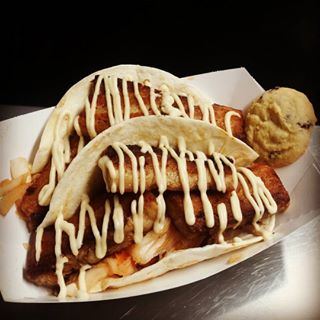 Pork Belly Tacos
Slow cooked pork belly, seared and topped with house made Kimchi and a ginger soy mayo. Served in flour tortillas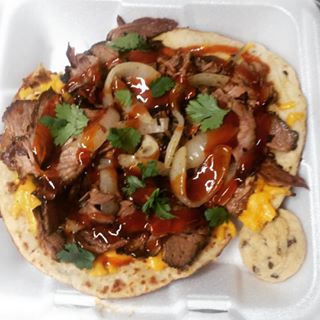 Brisket Pizza
Tender brisket, Chef Nates BBQ sauce, sauteed onions, cheddar cheese and cilantro on homemade herbed flatbread.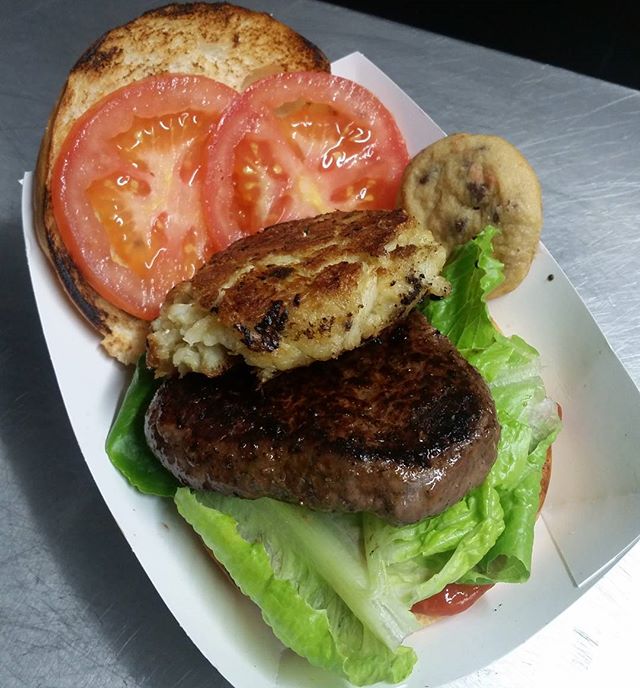 Surf-N-Turf
Seared tenderloin topped with a MD style crab cake, romaine, tomato and cocktail on a soft bun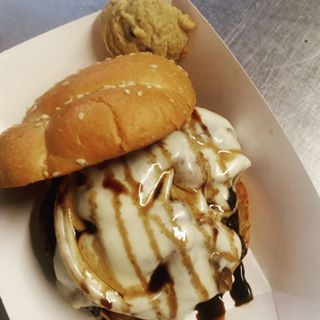 Portabella Melt
Roasted portabella mushroom cap, topped with sauteed veggies, mozzarella cheese, roasted red pepper coulis and balsamic reduction
MAYBE SOMETHING SWEET
---
---
To satisfy your sweet tooth try one of Kristens specialty cheesecakes! Key Lime pie and chocolate cake are always available. Need a custom cake made? Wedding, birthday or special occasion? Contact us for pricing!
---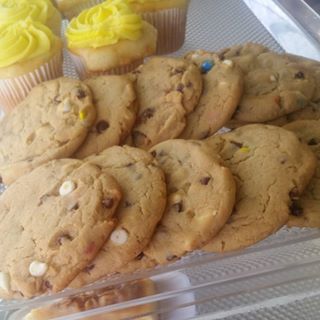 Chocolate Chip Coookies
Some of the best cookies you will ever eat.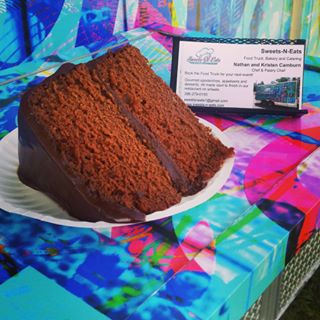 Chocolate Ganache
A chocolate lovers dream with a light sweet chocolate cake covered in a chocolate ganache.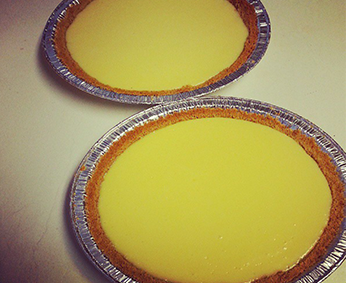 Key Lime Pie
Homemade Key Lime custard topped with whipped cream.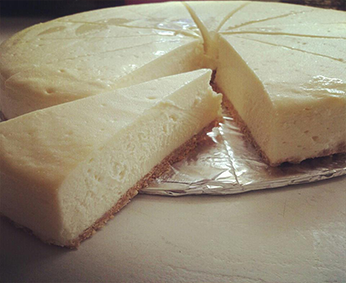 Cheesecake
Some of the best homemade cheesecake.
"We Do It Homemade" Meaning from scratch start to finish, we make it. No prepared frozen, No prepackaged